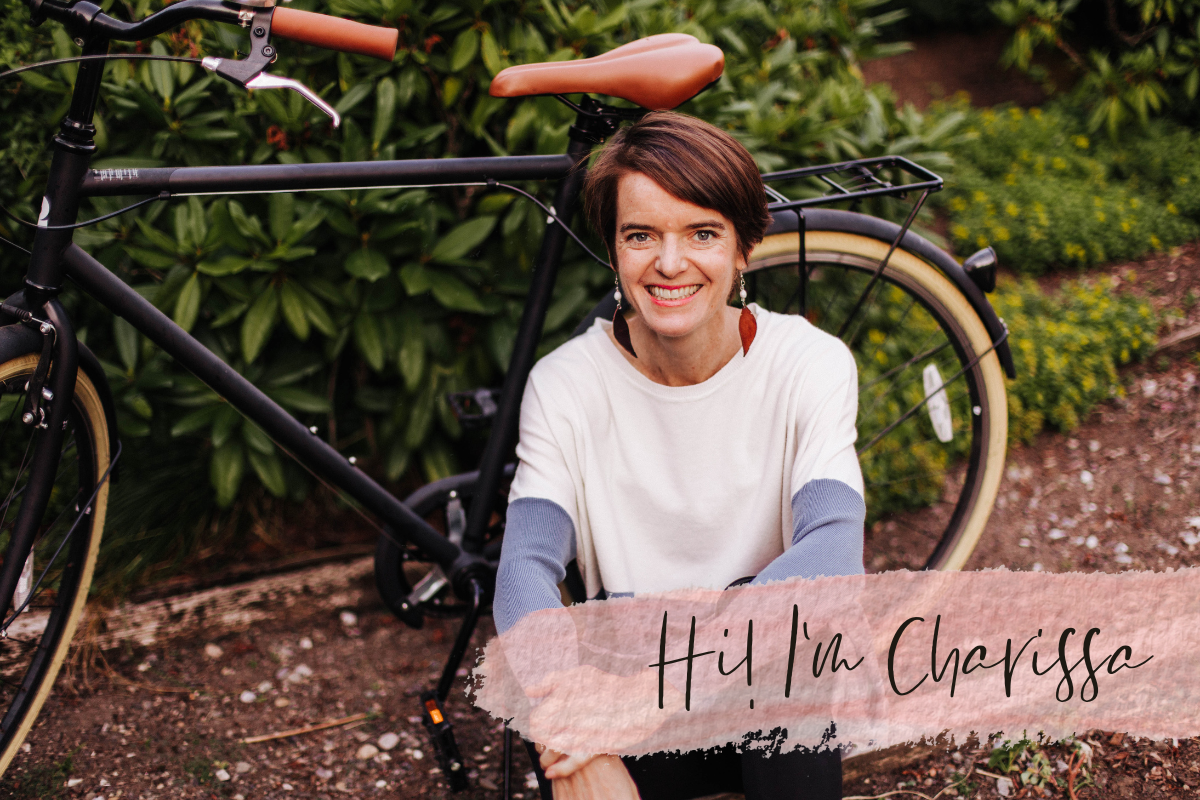 If we've never met I'm Charissa (pronounced with a "K" sound).
I'm the founder of Art of Adventure and an enthusiastic guide for the curious and ambitious.
I'll inspire you to explore your life and create an adventure you love.
What follows are a few questions I imagined you might ask me if we were meeting for the first time! 
If you were forced to whittle yourself down to a few catchy phrases, what would they be...
Early morning runner,
Word weaver,
Nature lover,
Deep thinker,
Recovering pessimist,
Incessant learner,
Tiny risk-taker,
Creative soul,
Adventure seeker,
Mother of wild ones,
and the list keeps growing.
What other interesting facts might help me get to know you...
I'm married to a South African. We've made our home on three different continents and currently reside in the Pacific Northwest.
I'm devoted to letting my creativity infuse every aspect of my life. Whether I'm partnering with my clients in the real estate process, coaching people through transitions and exciting adventures, writing down stories, connecting with family and friends, or working in my garden and loving the earth, I believe everything has the potential to be a beautiful work of art.
If all goes according to my dreams, we'll be living back in Europe. Paris or The Netherlands to be exact. And I'll be riding my bike to book stores, bakeries, and across bridges forever! In the meantime, you'll find me avoiding my car and exploring my city on two wheels with the wind in my hair.
We have four wondrous and whiny children. If we're not outside playing, hiking, or biking with our kids, you can find us hanging out at our kitchen table sipping our coffee and tea together conjuring up more wild ideas and plans.
I can read 20 books at once. 
And breakfast is my favorite meal of the day, more specifically, a giant bowl of my special cereal concoction.
So just to be clear, what is Art of Adventure exactly?
Art of Adventure is my online space dedicated to the celebration of the constantly evolving journey of being human. Through my life, my words, and coaching, I inspire people like us to stay in the flow of their own becoming, hunt for the magic within and around them, greet change with a quiet but enthusiastic yes, and create an adventurous life they absolutely love.
I'd be excited to join you in finding a joyful, gentle path toward your expansion and evolution.  Whether you're moving to a new home (over the last decade I've moved every two years!), sensing some shifts on the horizon, or feeling the nudge to walk down some uncharted paths, I want to come alongside you, asking insightful questions, equipping you with insanely helpful resources, and inviting you to become more yourself.
What are you most proud of in your life?
Through numerous international moves, personal challenges, and changing seasons, I'm no stranger to the dynamic, unfolding nature of our journey. I've come to see my unique and varied experiences over the years as all part of my Earth School curriculum.  I've learned how to persevere across strange and difficult terrains while also remaining devoted to my own flourishing and integrating all the iterations of myself.
Now, tell me about you!
PS: Have you subscribed to my weekly-ish letters? They are like a tasty trail mix for your soul, an assortment of my 5 favorite reads, listens, and other tidbits from the week to fuel your adventure!
Also, if you want more real-life scenes and stories you can find me on Instagram. Or if you're scheming your next adventure, schedule a free coffee with me to chat about how we might work together or email me: [email protected] If you're local to Bellingham or ever in the area, let me know and I'd love to meet you!